Gerald Pevow, DMD, MS, MBA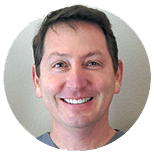 As the owner of Anderson Lane Dental, my personal and company goal is to provide the highest level of dental care in a gentle, compassionate manner. We bring a fresh perspective and a caring touch to each and every patient.
I received my DMD (Doctor of Medical Dentistry) degree, along with an MS degree in oral biology, from the University of Louisville School of Dentistry. I also earned an MBA degree from the A.B. Freeman School of Business at Tulane University and a BS degree in molecular biology from the University of Texas at Austin.
I am dedicated to the newest advancements in cosmetic dentistry and keep up to date with the latest technologies. My first goal at Anderson Lane Dental has been to introduce digital radiography and intraoral scanning to the practice. This will advance diagnosis, shorten wait times, improve outcomes, and enable patients to preview their smile prior to the start of treatment.
When I am not practicing my passion of cosmetic dentistry, I spend most of my time with my lovely wife and children. We are avid bicyclists and love all sports. And, of course, we love watching our local Texas football games where you can often find us on Friday nights and Saturdays in the fall.
---
Dr. Chad Orlich
Periodontist & Dental Implants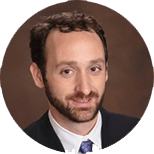 Dr. Chad Orlich was born in Houston, Texas. He obtained his bachelor's degree in Biological Sciences at The University of Washington in Seattle. While in Seattle, he helped organize the first nationally recognized pre-dental club for the university. He earned his doctorate in dental medicine from Nova Southeastern University in Fort Lauderdale, Florida. Dr. Orlich's National Board scores placed him in the top 4% of all dentists and earned him a spot in one of the most sought after periodontal programs in the country. Dr. Orlich dedicated the next three years of his life studying periodontics and dental implants.
He was trained by some of the countries best periodontist and dental implant experts. Dr. Orlich's expertise and clinical skill earned him the position of chief resident. He also served as a clinical adjunct teacher for dental students at Nova Southeastern University, and he has performed multiple lectures and seminars for both graduate and post graduate dental students. After his specialty training in periodontics and advanced dental implant placement, Dr. Orlich , returned to Texas to practice in the Austin area.
While not working, Dr. Orlich is an avid scuba diver and enjoys hiking, spending time outdoors, and listening to live music.